Employment Discrimination
California Employment Discrimination Attorneys
Championing the Rights of Employees
You have the legal right to a safe workplace that is free of harassment and discrimination. Unscrupulous employers too often use race, sex, age, and other protected factors to justify hiring, firing, advancement, and disciplinary decisions.
Our California employment discrimination lawyers at Strauss & Strauss, APC can help you pursue legal action if you have been discriminated against, harassed, or wrongfully terminated. We exclusively fight for employees and never represent employers. Our team can assess the facts of your situation to determine whether you have a case and help you understand your legal options.
---
Do not wait. Call (805) 303-8115 or contact our employment discrimination attorneys today to schedule a free initial consultation.
---
Who Is Protected from Employment Discrimination in California?
Anti-discrimination laws exist at the federal and state level, though many laws only apply to employers that have a certain number of employees. The Equal Employment Opportunity Commission (EEOC) is the federal agency that handles allegations of discrimination in the workplace.
Federal anti-discrimination laws mandate that employers cannot discriminate on the basis of:
Race
Sexual orientation
Gender identity
Nationality
Perceived or actual disability
Medical condition
Age (for those 40 or older)
Political affiliations
Familial status (including pregnancy and whether you are married or unmarried)
California Anti-Discrimination Laws
In California, federal employment anti-discrimination laws apply to all employers with at least 15 employees. There are several state-level exceptions. All employers in California must pay men and women equally. California employers with at least 4 employees cannot discriminate on the basis of citizenship status. Employers with at least 20 employees cannot discriminate on the basis of any employee's age.
Cities and localities throughout California have instituted other anti-discrimination protections. For example, San Francisco mandates that employees cannot be discriminated against as a result of their height or weight. We can help you review local rules.
What Constitutes Employment Discrimination in California?
Many cases of employment discrimination involve wrongful termination, but many other types of adverse actions qualify if they are motivated by a protected factor.
Common examples of employment discrimination include:
Discriminatory questions during the hiring process. A job posting cannot advertise that a firm is exclusively looking for certain types of candidates or exclude classes of candidates (such as saying they are not seeking any women candidates). During the interviewing and hiring process, an employer cannot legally ask questions about your marriage, plans to have children, disability, sexual orientation, or other protected factors. If you are asked about any of these non-job-related items and are consequently not hired, you may be the victim of hiring discrimination.
Unequal pay or benefits. In California, a man and a woman working the same job with similar qualifications must be paid the same amount. Similarly, an employer cannot deny benefits or other forms of compensation to one employee if they are offered to another employee working the same job.
Inappropriate targeted comments in the workplace. Hostile work environments can result when managers or other employees continually harass an employee to the point where their work performance suffers. Many instances of hostile work environments involve discriminatory comments that target an employee's belonging to a protected class. For example, a pregnant woman might get frequent comments about her size, or an older worker might get insults about their age or ability to use computers.
Deliberate exclusion from company events and communications. If someone is repeatedly being left out of department or company wide communications or being shut out of company-sponsored events, they may be experiencing employment discrimination.
Failure to promote as a result of someone belonging to a protected class. Though it can be challenging to prove, employers cannot deny advancement opportunities to employees as a direct result of their belonging to a protected class. If you have a stellar work performance but are continuously overlooked for promotions, it is possible that you may be suffering from employment discrimination.
Refusal to provide reasonable accommodations to disabled employees. Employers are required to make a good faith effort to provide requested reasonable accommodations to employees with physical and mental disabilities. Employers can only reject accommodations if providing them would represent an "undue hardship," but this justification is often abused.
Refusal to provide reasonable accommodations for religious beliefs. Employers must also make a meaningful effort to provide reasonable accommodations for those with sincerely held religious beliefs. This might include allowing an employee a break at a specified time to pray or a modification to a workplace uniform.
Demotions and reductions of hours. Workplace discrimination can sometimes result in a manager attempting to compel an employee to quit so that they can avoid accusations of wrongful termination. This might include increasingly unfavorable work assignments, severe reductions in hours with no apparent justification, or a demotion despite strong work performance.
Wrongful termination. An employer cannot fire you as a result of your belonging to a protected class. An employer also cannot retaliate against you for raising concerns about workplace discrimination or filing a report with the EEOC.
Our Reviews
"Strauss & Strauss represented me in several cases against a former employer. They were taking on a Fortune 500 company that employed some of the world's biggest law firms. Michael Strauss and Andrew Ellison beat them every time."

Stephen Craig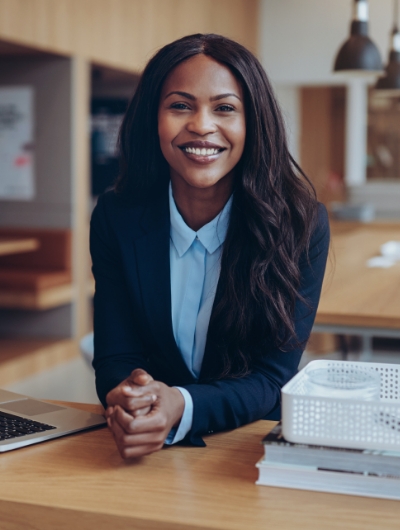 Can You Sue a Business for Discrimination?
If you believe you have experienced employment discrimination, a California employment discrimination attorneys can help you hold your employer accountable. We have represented clients in cases involving pregnancy discrimination, age discrimination, disability discrimination, wrongful termination, and more.
The experienced legal team at Strauss & Strauss, APC is committed to exploring all available legal options and will assess whether a civil lawsuit can help you obtain the compensation that you need and deserve.
We can help you recover:
Back pay for lost wages and benefits
Punitive damages
Judgments for emotional distress
Reinstatement of your job if wrongfully terminated
---
If you believe you have experienced employment discrimination, contact us online or call (805) 303-8115 to start exploring your legal options.
---
Continue Reading
Read Less
Our Notable Class Action Cases
Ayala v. Terminix International, Inc.
Bankwitz v. Ecolab Inc. - Territory Manager Overtime Lawsuit
Bautista v. Alliance Environmental Group
Berry v. DCOR, LLC
Bognuda v. Great White Dental
Campos v. Ecolab Inc. – California Route Sales Manager (RSM) Lawsuit