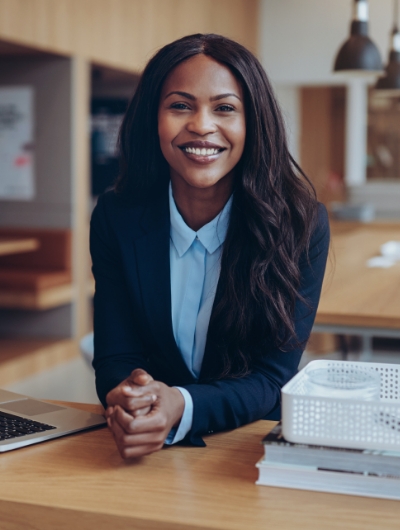 About Us
Experienced Legal Representation in California
When you are embroiled in a conflict with your employer, you need a law firm that is committed to fighting for workers' rights. Our attorneys at Strauss & Strauss, APC have spent decades championing the rights of California workers and are ready to help you recover damages.
We exclusively represent employees and never work on behalf of employers. Our lawyers regularly go up against some of the largest corporations in the country. No matter the size or might of your employer, we are prepared to fight for you.
---
If you need legal assistance with a case involving employment law, call (805) 303-8115 or contact us online to request a free case evaluation.
---
Continue Reading
Read Less
Innovative Legal Services
Our firm utilizes evolving technologies and developments in employment law to assist employees throughout California. We are familiar with all local labor laws that may influence your case.
No matter where you are in California, we are prepared to assist you. We handle all of our cases virtually, allowing us to conveniently provide cutting-edge legal guidance through video conferencing or over the phone.
Our firm is made up of fierce, experienced litigators that never stop fighting for our clients. We have had a hand in forging new paths for California employment law and have been involved in cases that reached the California Supreme Court.
We think outside the box and forge new legal solutions. Our team does not rely on existing case precedent and will explore new legal arguments and remedies that can benefit your case.
Our Track Record Speaks for Itself
You need a law firm that has a history of success. We have recovered $100 million in favorable judgments for clients over the past decade. Depending on your situation, we may be able to obtain awards for back pay for lost wages and benefits, emotional distress, punitive damages, attorney fees, and more. If you were wrongfully terminated, we may be able to secure a reinstatement of your position.
Our team at Strauss & Strauss, APC is prepared to assist you with cases involving:
What Makes Strauss & Strauss APC Different
We Don't Give Up

If we don't get a favorable ruling the first time around, we work hard to appeal cases to ensure we do everything we can for your case.

We Exclusively Represent Employees

We fight on behalf of employees only and are not afraid of going up against the largest corporations in the country, if not the world.

We Think Outside of the Box

Our seasoned team of attorneys come up with innovative solutions unheard of in the past in order to advance their cases in court.

Over $100 Million Recovered

In the last decade, Strauss & Strauss APC has recovered over $100 million dollars for employees in California.
Our Notable Class Action Cases
Ayala v. Terminix International, Inc.
Bankwitz v. Ecolab Inc. - Territory Manager Overtime Lawsuit
Bautista v. Alliance Environmental Group
Berry v. DCOR, LLC
Bognuda v. Great White Dental
Campos v. Ecolab Inc. – California Route Sales Manager (RSM) Lawsuit